AVAILABLE IN THE FOLLOWING VERSIONS
A HISTORY OF SUCCESSES…
The history of Breda shotguns has its roots in one of the most renowned industrial groups of the 20th century in Italy. Since then, Breda shooting and hunting shotguns have become a true icon in the world of sport shooting and in the art of hunting, gaining a place of honour in the hearts of those who still today preserve their own weapons with care and dedication. Breda is history, it is emotion, it is passion, it is family.
A PASSION FOR DETAILS…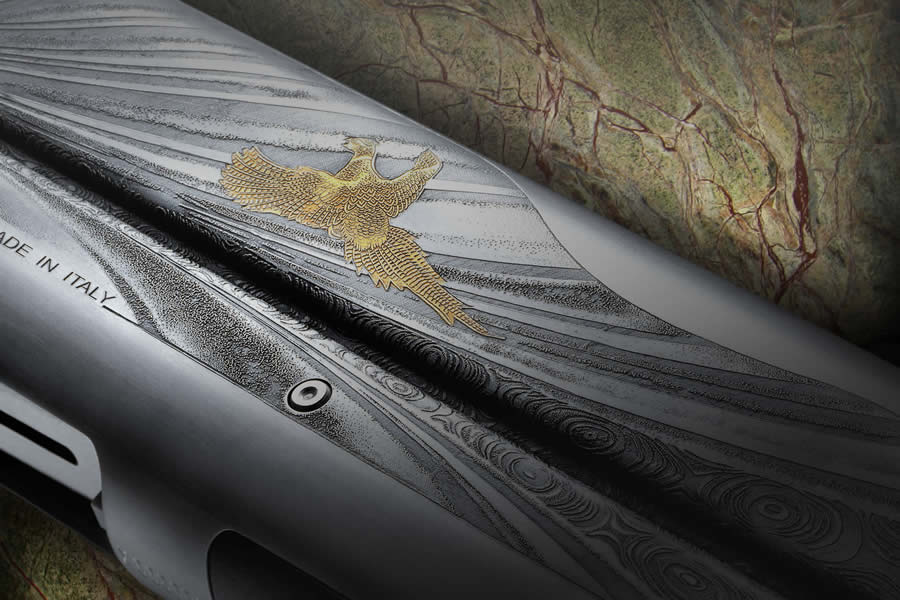 Breda brings its creations to life in the armoury district of Val Trompia, Brescia, where master craftmens with long experience and superfine taste operate their craft. The precious decorations are conceived and designed by artists and master engravers who create suggestive plant compositions, modern avant-garde themes, evocative faunal scenes or even graceful metaphorical figures, capable of giving Breda shotguns a refined and elegant style, always recognisable and to great effect.
AND A SEARCH FOR PERFECTION…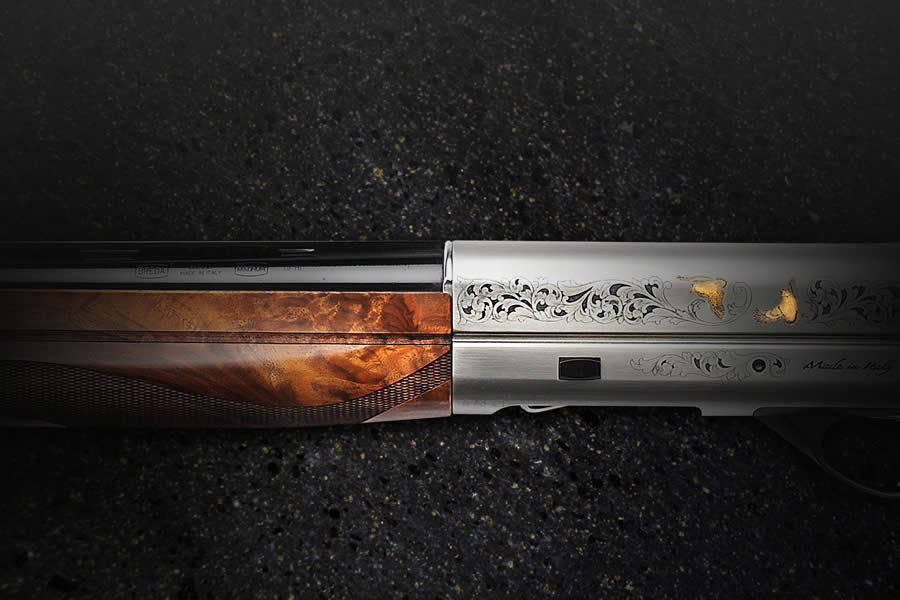 First-class materials, impeccable mechanical workmanship and state-of-the-art assembly are the advantages of a high added-value production that characterises the Breda brand for the production of shooting and hunting shotguns. Once the raw materials have been selected, the expert hands of the artisans proceed with the mechanical processing and surface treatments to create a highly performing product.