Zenith L. Iconic style.
Strengthened by the immediate and great success of Zenith, Breda wanted to celebrate the timeless style of the ornate style engravings marrying it with the most modern technology. From this union Zenith L is born.
The essential starting point to obtain such a high quality, typical of top range Breda shotguns, is the study and the optimal preparation of the surfaces, obtained through multiple operations of brushing and polishing, strictly performed by hand.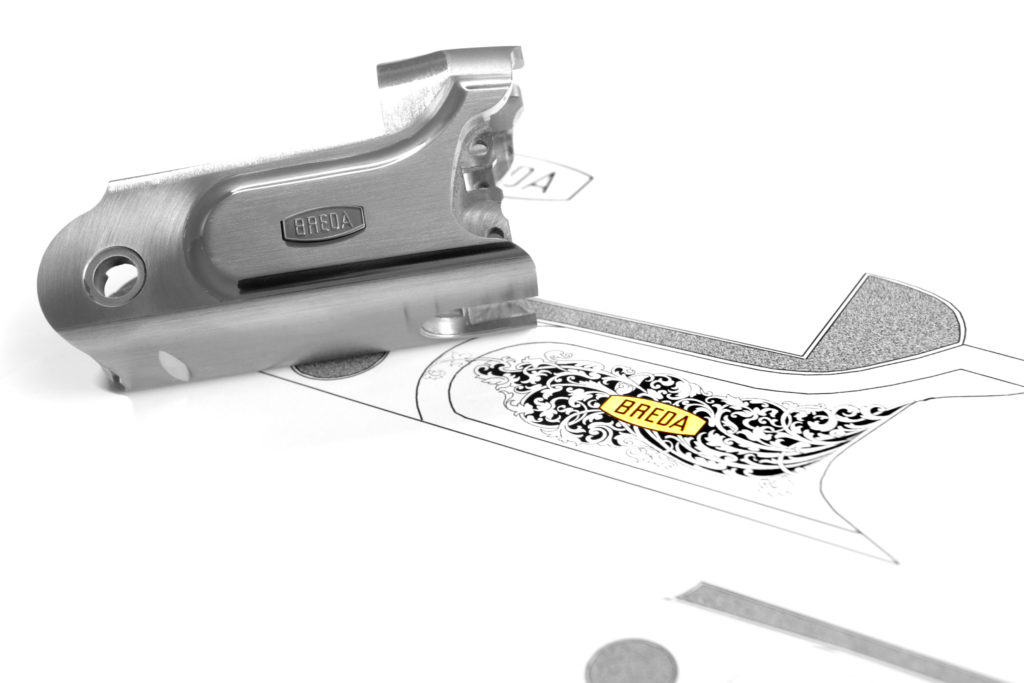 Once the frame is perfectly prepared, the engraving is made using a double technique: contour preparation through the laser process and manual definition of details and finishes.
Also Zenith L bears the signature of the Master Engraver Dario Cortini.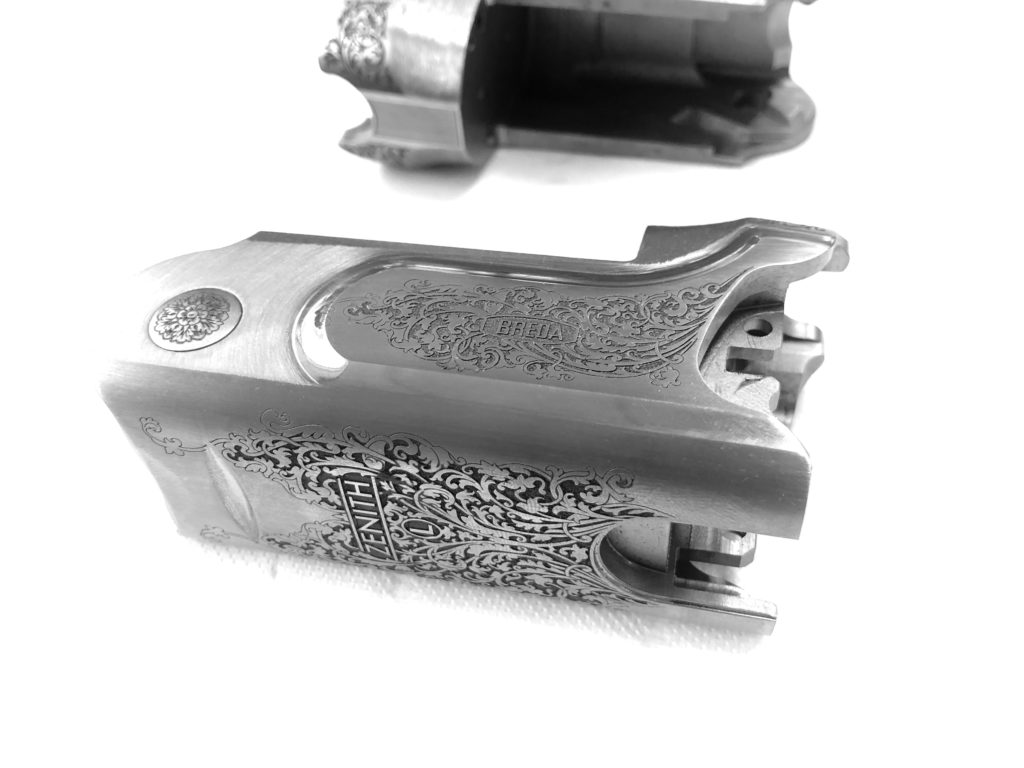 Technology is echoed by technology: Zenith L incorporates all the technical qualities of Zenith, such as the internal detail of the barrels, which, subjected to a process of meticulous polishing and associated with a 90mm cone, gives as a result extremely precise barrels with well distributed patterns and a mitigated recoil for better stability of shooter also in case of doubled shot. The drilling chosen for the Zenith L barrels is 18.60 mm.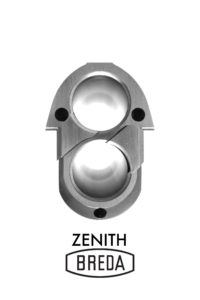 The work is completed by the use of superior walnut essences; in particular for Zenith L a class 3 wood is used, rigorously polished and oiled by hand.
Detailed drawing of the dimensions of Zenith stocks in the available versions: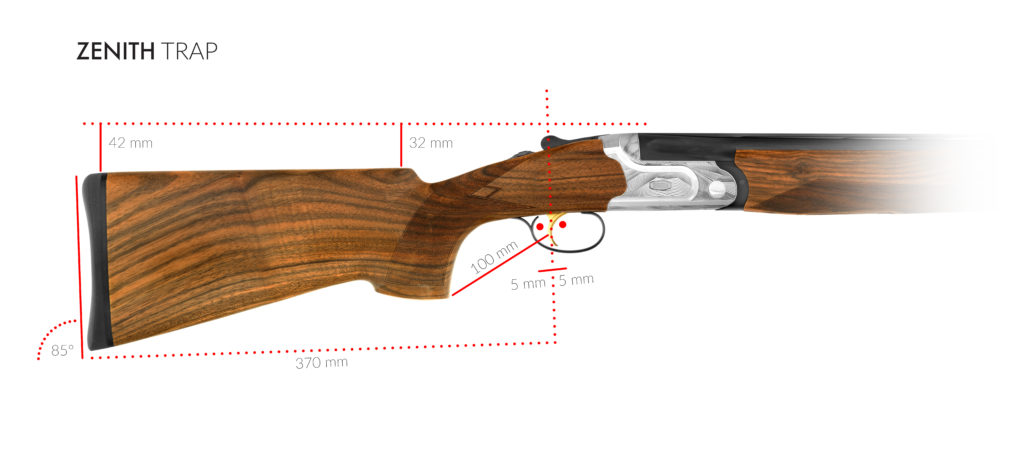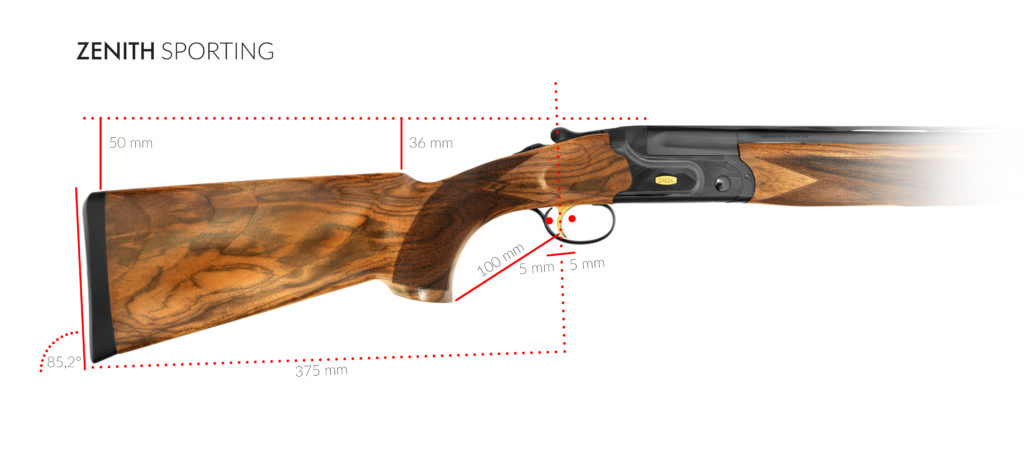 Series Zenith L